AMSA – Capesize PSC Analytics 2020
Australia is an area with high rate of dry cargo trading conducted by Capesize bulk carriers. Capesize are large-sized bulk carriers typically above 150,000 deadweight tonnage (DWT). The name is due to reason that such ships cannot
pass the Panama Canal and the way from Atlantic to Indian & Pacific is conducted via the Cape of Good Hope. Capesize ships are commonly used in transportation of coal, iron ore and commodity raw materials.
AMSA Inspections Data 2020 – Capesize
Age Group Share in PSC Results
Deficiencies Per Inspection (DPI)
Most Common Deficiency Codes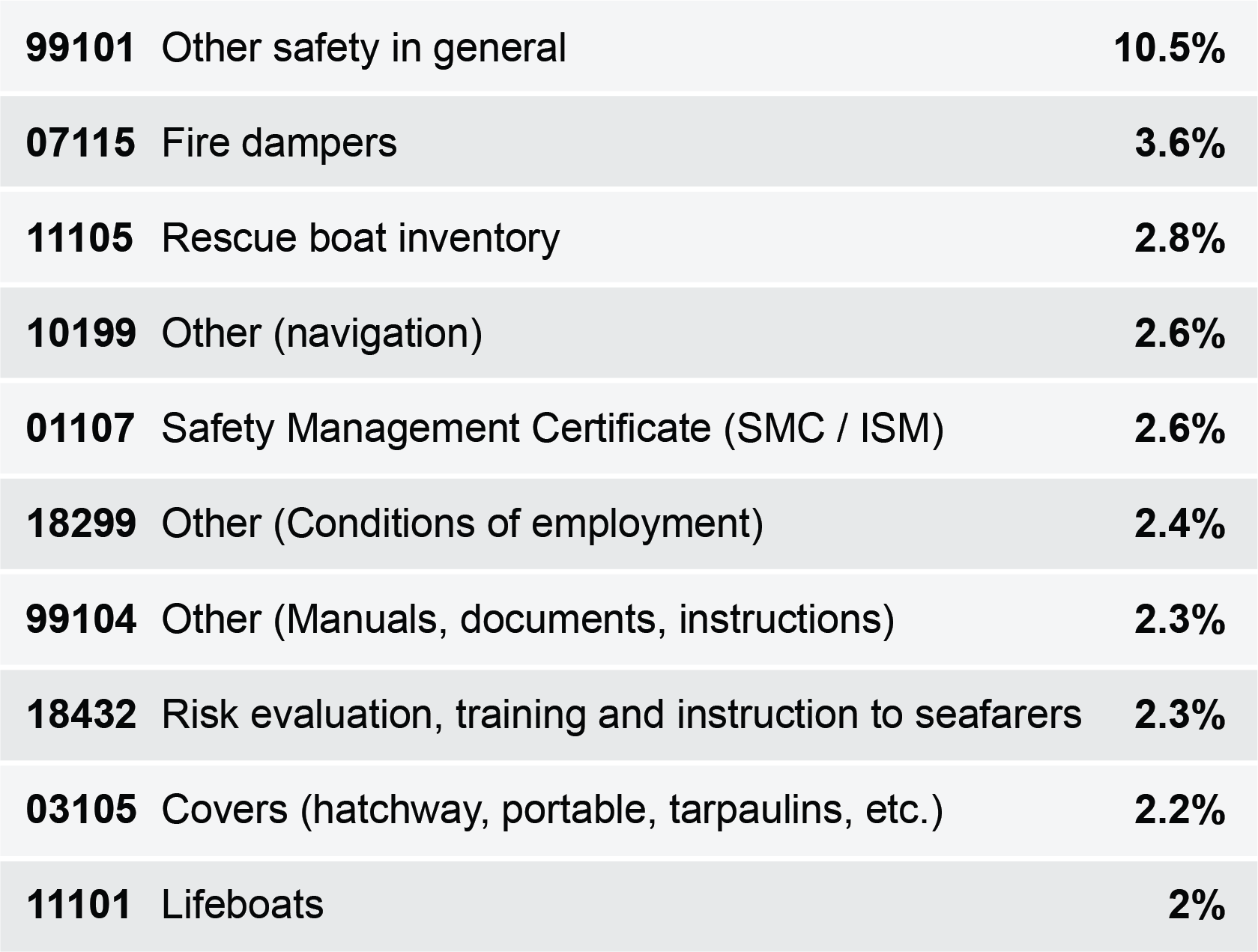 Most Common Detainable Deficiencies
Australia's ports that can host Capesize ships are stricter (deficiencies & detentions) compared to rest of the world
The majority of inspections has been conducted to relevant young ships (below the age of 10 years)
Operators avoid sending ships aged above 20 years to Australia
Almost 60% of inspections are ending with at least one deficiency
ISM code is not included in top most common deficiency areas. On the other hand, it is the second most common reason for detention. This is indicative of the depth and focus that AMSA follows during inspections. All deficiencies can be related to ISM code implementation on board, so the detention considered to be more serious when a breach to ISM code is marked.
Code 07115 Fire Dampers is the most common reason for detentions and the second most common finding for capesize ships in AMSA region.
About RISK4SEA | www.risk4sea.com  | Client List https://bit.ly/3L4ulcI 
RISK4SEA is a SaaS platform illuminating PSC performance to Prepare/Assess inspections, Benchmark against competition and Automate functions and alerts to eliminate detentions and minimize OPEX.