Global Dry Bulk Trading PSC Analytics (2015-2019)
Dry bulk cargo is a key element that keeps world's industry in continuous movement. Without dry bulk cargo, daily routine and goods' transportation would not be effective. This analysis includes only Bulk Carriers.
Inspections data – Dry bulk cargo (2015-2019)

Most challenging ports – Dry Bulk cargo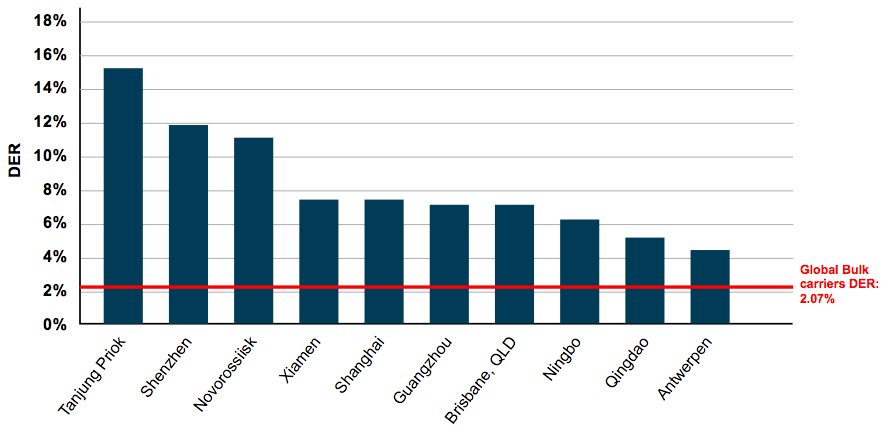 Detention Rate (DER) vs. Ship Age


Age group analytics share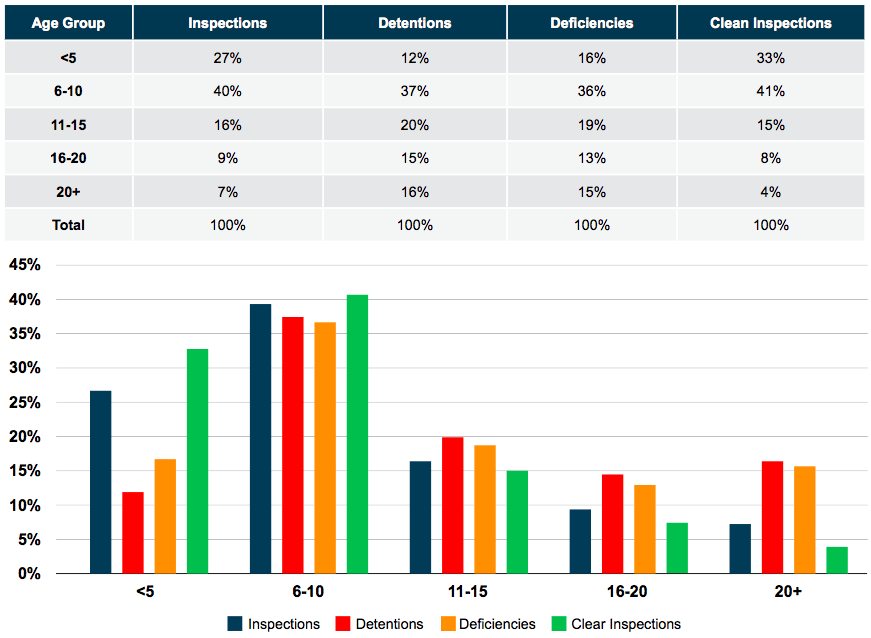 Most common detainable deficiencies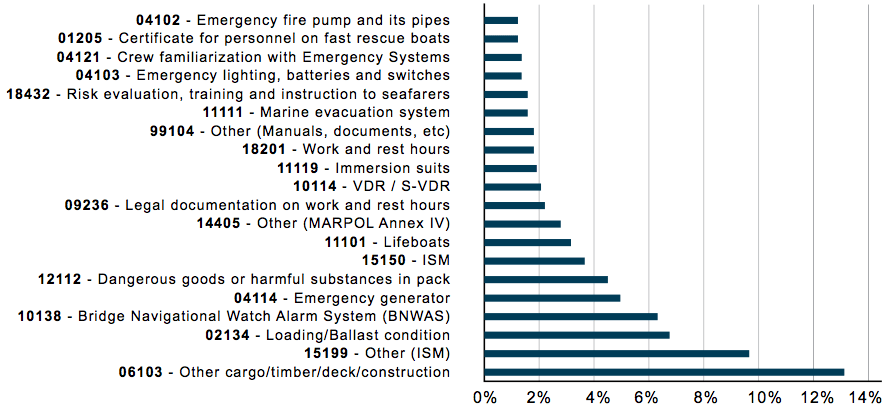 About RISK4SEA | www.risk4sea.com  | Client List https://bit.ly/3L4ulcI 
RISK4SEA is a SaaS platform illuminating PSC performance to Prepare/Assess inspections, Benchmark against competition and Automate functions and alerts to eliminate detentions and minimize OPEX.